In this Crypto Winter, where alt coins are just getting smashed it can be pretty disheartening to watch the value of your investment go down week over week over week. That's why, I think, having a back-up plan of making that investment work for you can be such a good idea.
Dlease.io which used to be known as MinnowBooster is a BuildTeam service that allows you to get paid to Delegate Out your Steem Power in a very intuitive way.
Dlease Market
Dlease Leases
As you can see from the screenshot above the Maximum APR, which takes into account the 1 week for your Steem Power to return to you, is 12.6%, the average is 11.23%, and the lowest APR I could find currently is 10.1%.
If you take a look at the steem.services request asking for 713.25 SP over a 4 week period and a total of 8.1 Steem we can determine how much Steem you get in return per week per 1000 SP
To convert the returns to 1000 SP from 713.25 SP you use the following equation - 1000 SP * 8.1 Steem / 713.25 SP = 11.35 Steem over a 4 week period is what you'd earn for 12.6% APR on a 1000 SP request. Divide by 4 weeks and you roughly get 2.84 Steem per Week on a 1000 SP lease with an APR of 12.6%.
Using the same calculation to determine what you would make on a 10.1% APR lease over a 1 week period I found a lease by smartvote for 1500 SP over a 24 week periop that the total payout is 72 Steem. Once again, 1000 SP * 72 Steem / 1500 SP / 24 weeks = 2 Steem per week.
How Much Free Steem?
TLDR - If you were to lease out Steem Power on Dlease using the current market here are the returns you could possibly make per year per 1000 SP if you could keep your leases going for a year with minimum time between leases.
APR 12.6% = 147.6 Steem / year / 1000 SP
APR 10.1% = 104 Steem / year / 1000 SP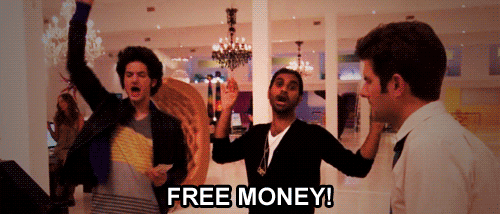 So converting everything to dollars using a $0.12 Steem price which is a little below current market value a $120 investment will give you a return of $17.71 per year at an APR of 12.6% and a return of $12.48 per year at an APR of 10.1%
This doesn't look very impressive, but when you take into account that you're not having to put in much work, besides finding a new lease every 4 - 8 weeks, and, unlike peer to peer lending, the borrower can't run off with your Steem Power, the risk of this "investment" is very low and generates free Steem with relative ease.
My Thoughts on Dlease
I know this goes against the #newsteem mantra, but when I'm feeling lazy or when I know I'm going to be somewhat busy one month, this site is a great way to put your idle Steem Power to work and gain free passive Steem.
If you want to hold true to the #newsteem mantra, you can always look up the accounts for the Lessee and see what kind of presence they have on Steem. This may lead to a lower APR lease, but if you want to focus on buidling Steem, this could be a better way of looking at it.
So on a scale of (worst) 1 - 5 (best) on Dlease ability to generate you Free Steem here are my thoughts.
Ease - 5 - Just requires Keychain or Steem connect and a few confirmations to star earning free Steem.
Upkeep - 3 - I wish there was a way you could set 1000 SP to an APR of 12.5% and if there were any contracts that met those requirements your SP would just auto renew to a new contract
ROI - 4 - in the regular investing world a 10 - 12% ROI is almost unbelievable, but on Steem, I'd say it's a little better than average.
User Interface - 5 - UI is very clean and love how it records your history so you can go back and track your leases.
If you know of a good way to earn free Steem or put your Steem Power let me know in the comments below so I can compare it with Dlease and other avenues or earning free Steem!